Jean E. Lyons scholarship is awarded annually to a female golfer who is a resident of the State of New Hampshire or playing member at a New Hampshire golf club pursuing a higher education at an accredited college or university.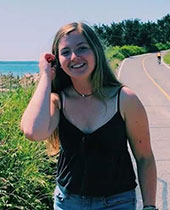 Kayli Michelle Gris
Kayli, a graduate of Lawrence Academy, MA, plans to attend the University of St. Andrews studying economics. She plays golf at Nashua Country Club and was a member of her high school's co-ed golf team. Kayli was the co-president and auditor of Lawrence Academy's community service program – Rise Against Hunger. Kayli helped coordinate raising money for and facilitating a large meal packaging event. Over the last 3 years, the school reached its goal of 100,000 packaged meals.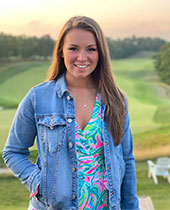 Mary Ann Wiley
Mary Ann is a junior at the College of the Holy Cross. She is majoring in economics and is on the pre-dental track at the college. Mary Ann plays golf at Concord Country Club and is a member of the Holy Cross golf team. Responding to the current health crisis, Mary Ann and her brother are currently making face masks for health caretakers and have donated face shields to Concord Hospital.